Experienced. Proven. Trustworthy. Diversified.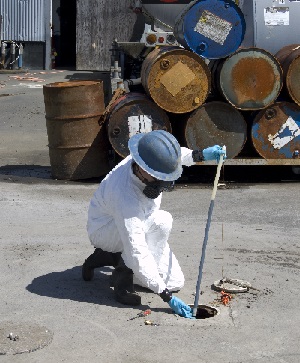 Over a period of more than 23 years BB&A Environmental has amassed broad and varied technical experience. Project managers and field staff average more than 18 years of environmental experience. The value of this experience is most clearly demonstrated in the proven record of successful project completion, most commonly measured in terms of time, cost, and regulatory closure. In each of these measures, BB&A Environmental has a record of proven success. Work performed by BB&A Environmental is, in every instance, guided by what is in the best interest of our client. An unwavering commitment to this standard has allowed BB&A Environmental to earn the trust of our clients.
BB&A Environmental, in summary, is set apart and distinguished by: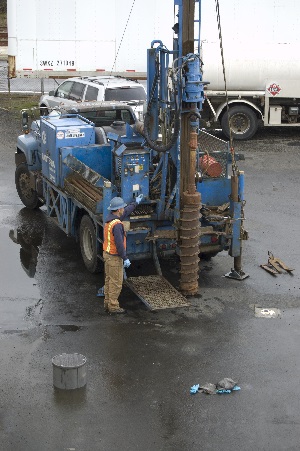 Experienced Professional Staff
The knowledgeable and broadly experienced staff of BB&A Environmental represents the company's most valuable resource. Our team of registered and licensed professionals comes from a wide spectrum of scientific disciplines including environmental science, geology, and engineering. Members of the field staff of BB&A Environmental are broadly experienced in drilling/probing services, soil and groundwater sampling, and installation, operation and maintenance of in-situ remediation systems.
Proven Project Performance
Whether seeking regulatory site closure or environmental compliance, documenting site conditions, or negotiating acquisition of environmentally distressed properties, BB&A Environmental has a proven record of developing strategies for solving difficult environmental problems.
Established Reputation of Trust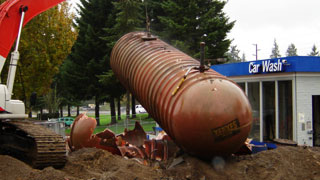 Understanding and meeting project needs in the most timely and cost-effective manner for clients is the highest operational goal of BB&A Environmental. To this end, the entire staff of BB&A Environmental promises to maintain the highest standard of integrity and honesty, to provide the highest quality of professional service, to work diligently to best serve the interest of the client, to seek to clearly understand the needs and objectives of the client, to communicate clearly and fully the findings, implications, and problems of the project, and to manage and complete the project in an efficient manner for a fair and reasonable fee.
Diversified Capabilities
In addition to providing professional consulting and engineering services, BB&A Environmental is capable of performing in-house drilling/probing services, field sampling services, and remediation services. The benefits of this diversified capability include:
Increased project efficiency by performing most or all project tasks through the staff of one company;
Timely project completion by internally coordinating all schedules and turnaround times;
Elimination of costly markup expenses for outside subcontracted services which can be completed in-house; and
Reduction of client's administrative time by dealing with a single project manager from start to finish.