Ronald S. Bergeson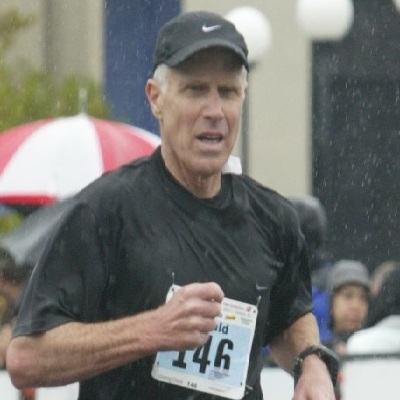 Retired, 2015
Ph.D., University of Oregon, 1978
Together with Randy Boese, Ron Bergeson started BB&A Environmental. In the late 1970s and early 1980s, Ron was an Associate Professor at Idaho State University and later worked in the wholesale petroleum industry. Ron is married to his wife Syd and together they recently celebrated their 40th wedding anniversary. They have two grown children and three grandchildren. Much of their free time includes activities with their grandchildren. Outside activities Ron tries to find time for include running and bicycling. He has an extensive woodworking shop and enjoys building cabinets and furniture.
At BB&A Environmental Ron is responsible for oversight of all administrative, finance, and marketing efforts of the company. Over the last 22 years, he has been exposed to a wide range of complex environmental problems and solutions. He has developed a thorough understanding of environmental regulations mandated by federal, state, and local regulatory authorities. He is broadly experienced in report preparation for a wide range of reporting requirements and is knowledgeable of documentation requirements in instances where environmental insurance claims are made.
Randall J. Boese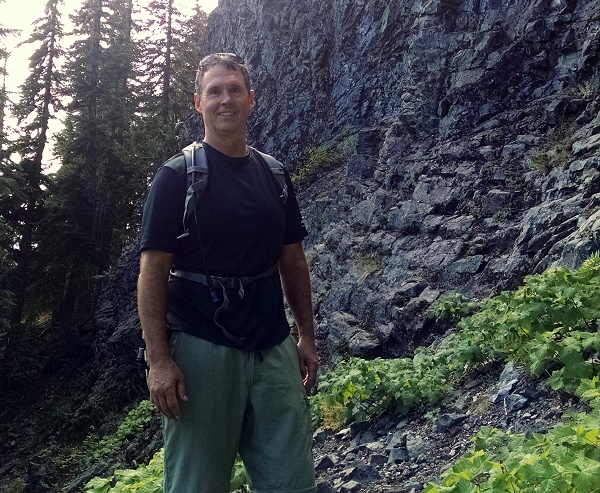 Principal; President; Senior Project Manager
B.S. Geology, Oregon State University, 1986, Registered Geologist, Oregon 1991, Registered Geologist/Hydrogeologist 2003
(503) 570-9484 x1
Randy Boese joined BB&A Environmental in 1990 and became a partner with Ron Bergeson. Prior to joining BB&A Environmental, Randy spent several years performing material testing and environmental consulting services for companies in the Eugene area. In 1996, Randy relocated and opened BB&A Environmental's Portland office. Randy is married to his wife Kelly and they have three children. Randy has enjoyed coaching his children in little league baseball and basketball. Randy loves the Pacific Northwest and all of the recreational activities the area provides. Randy enjoys playing basketball and spinning (indoor cycling) to stay fit. But when it comes to the outdoors, salmon fishing has become his passion. Randy says "Once you have fought and landed a 30 pound Chinook salmon, you are hooked." Randy also enjoys golf and over the past several years have taken staff on white water rafting trips down the Deschutes River.
Randy is a principal of BB&A Environmental and has over 25 years of professional experience involving comprehensive management of environmental projects, including assessment, remediation, compliance, technical review and oversight, and expert testimony. Projects managed by Randy have included characterization and investigation of hazardous substance releases to soil and groundwater, assessment of hydrogeology, contaminant transport modeling including risk assessment, operation and management of remediation systems, and groundwater monitoring. Randy is highly specialized in characterization of aquifer systems and the behavior of adsorbed and dissolved contaminants. Environmental compliance work has included preparation of Phase I and II ESAs, Spill Prevention, Control, and Countermeasure (SPCC) Plans, Stormwater Pollution Prevention Plans (SWPPP), National Pollution Elimination Discharge System (NPDES) permitting, asbestos surveys, hazardous waste audits, manifesting, and disposal. Randy has prepared numerous Corrective Action Plans which have outlined designs for ex-situ and in-situ soil and groundwater remediation systems. Functional ex-situ and in-situ remediation systems have employed bioremediation, groundwater extraction and treatment, chemical oxidation, soil vapor extraction (SVE), bioventing, and air-sparging technologies.
Daniel F. Mumford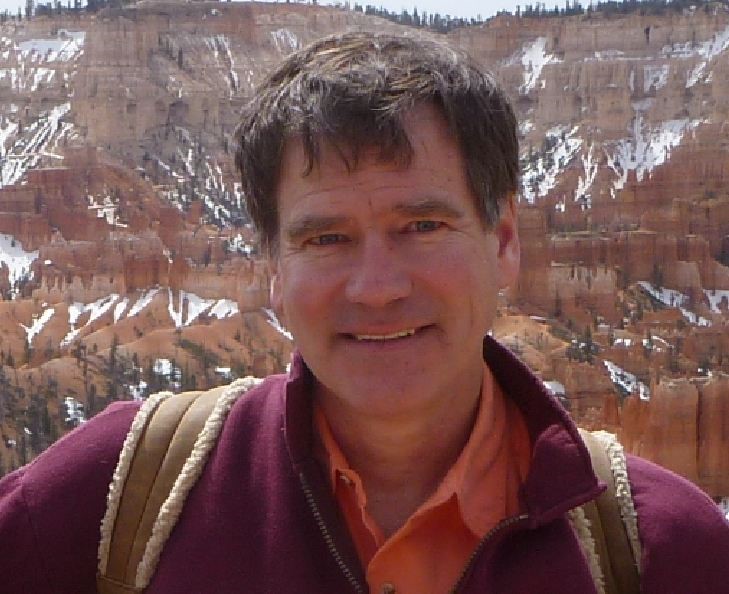 Principal; Senior Project Manager
M.S. Geology, Oregon State University, 1988 B.S. Geology, University of Delaware, 1981 Registered Geologist, Oregon 1990; Registered Geologist, Washington, 2003
(541) 484-9484 x117
Dan's initial work as a geologist involved evaluation of mineral resources and gold exploration in southwestern and eastern Oregon, northeastern Washington, central Idaho, and northwestern Montana for timber resource and mining companies. Dan and Margaret, his wife of 27 years, have three daughters and a son. Together they enjoy supporting the involvement of their four children with many athletic and extracurricular interests and traveling to visit family and places of interest - our National Parks in particular. As time allows, Dan enjoys pursuing varied outdoor recreational interests including hiking, skiing, camping, hunting, fishing, gardening, and managing a small woodlot.
Dan is a principal of BB&A Environmental and has more than 29 years of professional geologic and hydrogeologic experience. At BB&A Environmental Dan has specialized in contaminant hydrogeology and environmental assessment at solid waste disposal facilities (landfills), hazardous material cleanup sites, emergency spill response sites, and various contaminated properties. These services are typically conducted to fulfill regulatory compliance requirements and/or in support of regulatory closure through a "No Further Action" determination by the Department of Environmental Quality (DEQ). Elements of such projects include development and execution of work plans approved by regulatory agencies, preparation of site-specific health and safety plans, and preparation of reports documenting site assessment, remediation, and monitoring activities that also typically include either a generic or site-specific risk assessment.
Jim A. Kooiman
Principal; Senior Project Manager
M.S. Structural Engineering, Oregon State University, 1979 B.S. Civil Engineering, San Diego State University, 1976 Professional Engineer, California, 1979; Professional Engineer, Oregon, 1985
(541) 484-9484 x120
Jim Kooiman has been with BB&A Environmental since early 1993. Following graduation from San Diego State University and Oregon State University, Jim worked as a professional engineer serving manufacturing, stormwater, chemical, construction, wood products, petro-chemical, and paper industries. Jim is married to his wife Joyce of 27 years and together they have three daughters. Outside of following their youngest daughter's high school volleyball and swimming activities, Jim and Joyce enjoy family, church, and University of Oregon sports. Jim is a board member of Free People, a non-profit organization in Eugene, Oregon, that was developed in response to people experiencing homelessness in our community. Jim and Joyce are also active in the Egan Memorial Warming Center which provides emergency cold weather shelter for the homeless community.
Jim is a principal of BB&A Environmental and has over 20 years of professional environmental consulting experience serving industrial, commercial, residential, financial, governmental, construction, and real estate markets. At BB&A Environmental, Jim's areas of expertise include Phase I and Phase II Environmental Site Assessments, underground storage tank investigations, including residential and commercial heating oil tanks, and risk-based assessments and site closures. Jim also coordinates drilling and field services.
Stephen M. Omo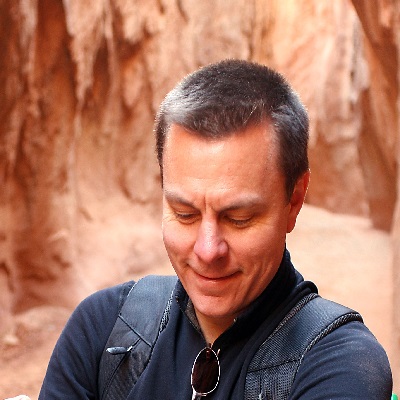 Project Manager
B.S. Geology, University of Texas, El Paso, 1987 Registered Geologist, Oregon 2008
(503) 570-9484 x2
Steve grew up in the deserts of the southwest with an appreciation for geology, and wildlife of all kinds. He eventually found himself in the beautiful northwest, married to Bobbi with three children. In what little spare time may be available, Steve enjoys coaching and watching his kids play sports and traveling to warmer climates. Hobbies and passions include hiking, wildlife and landscape photography, scuba diving (anywhere warm), and running and cycling.
Steve has more than 19 years of geology and environmental site investigation and cleanup experience. At BB&A Environmental Steve has project management responsibilities including investigation and oversight of numerous underground storage tank cleanup projects and Phase I and Phase II Environmental Site Assessments. Steve is also responsible for investigative sampling, site research, groundwater and remediation system monitoring, permitting, and regulatory reporting.
Allison S. Burgess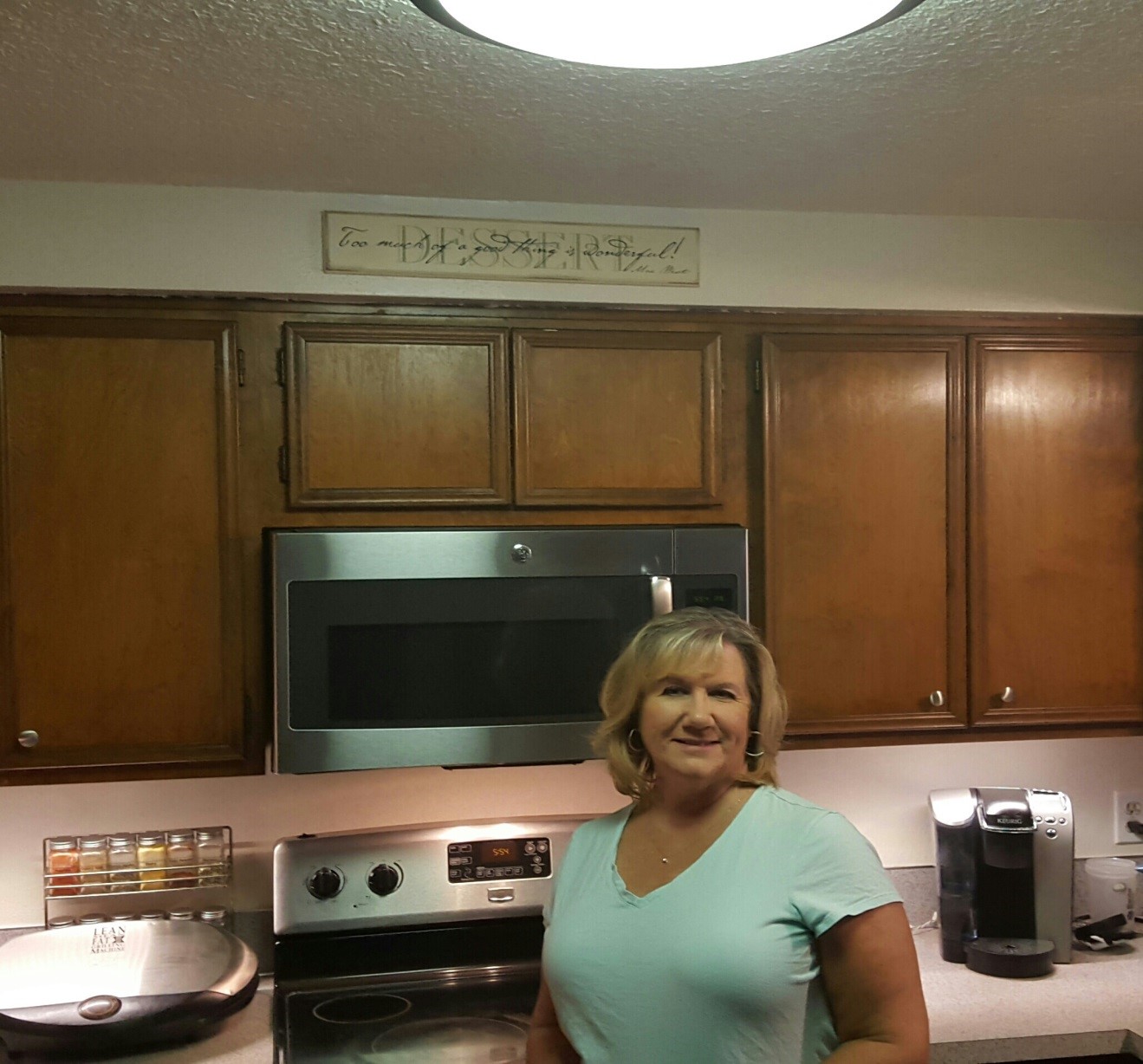 Administrative Assistant
(541) 484-9484 x 111
Allison Burgess has been with BB&A Environmental since February 1997. Prior to working at BB&A Allison worked at Western Bank in Redmond, Oregon for 8 years. After moving back to Eugene in 1990 Allison worked as an executive secretary for the Vice President and Regional Store Director of The Bon Marche. Allison and husband Tony have two sons, Justin and Nick. In her spare time Allison enjoys golfing, cooking, and spending time with her sisters, parents, and in-laws, all of whom live in Eugene.
Allison has over 18 years of office experience with BB&A. Allison performs a variety of duties such as: payroll, accounts payable, accounts receivable, licensing for employees and company, invoicing, and general office duties.
Robert L. Boese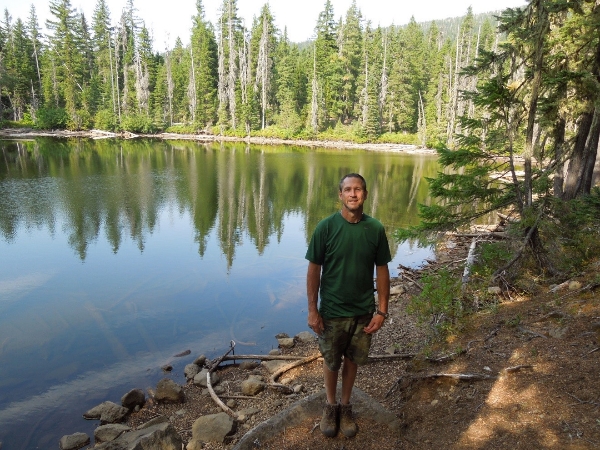 Environmental Driller /Geologic Associate/ Environmental Field Technician
B.S. Geography, Oregon State University 1987, Corvallis, OR
(541) 484-9484 x134
Rob Boese has been with BB&A Environmental since 1990. Cartography and Environmental Field responsibilities were primarily his first duties at BB&A. In 1991, drilling became another division in BB&A, in which Rob became head driller of, for BB&A. Rob has performed numerous tasks and activities throughout his 25 year tenure. All HSA Drilling and Probing operations, all Field Sampling of soil, groundwater, storm water, leachate, etc., at UST cleanups, Landfills, Emergency Response incidents, and commercial and residential site assessments, investigations, and cleanups.
Rob has four children, three daughters and one son. Rob enjoys hiking, hunting, and playing with his Vizsla..."Tika". Rob loves the his church, his family, and of course the "Beavs", Rob has served as a Planning Commissioner, and is currently a City Councilor for the City of Harrisburg, OR. Rob has also served as a Board member for the Oregon Groundwater Association, and is currently a member of the Obsidians hiking group in Eugene, OR.
Rob's standards: be dependable, keep promises, lead from the front of the parade, and continuously pursue excellence.
Rod Johnson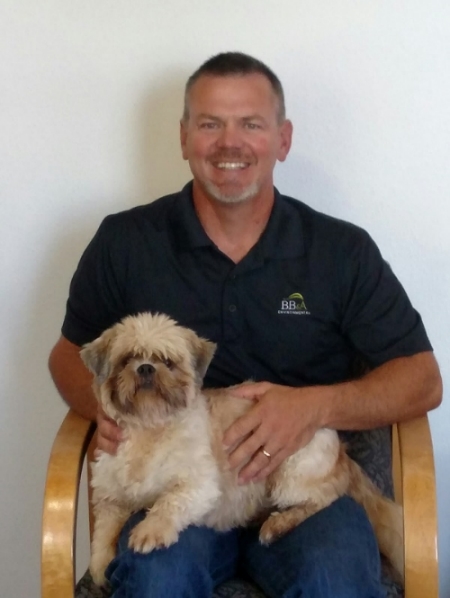 Environmental Driller /Geologic Associate/ Environmental Field Technician
(541) 484-9484 ext. 137
I live in Springfield, Oregon, with my wife Laura of 15 years, we have four boys. I enjoy spending time with my family camping and boating on the lake during the warm summer months. I also spend a lot of time coaching and watching my kids participate in many different sporting events. In my free time I enjoy watching college football, playing golf, and learning guitar.
Dottie Swanson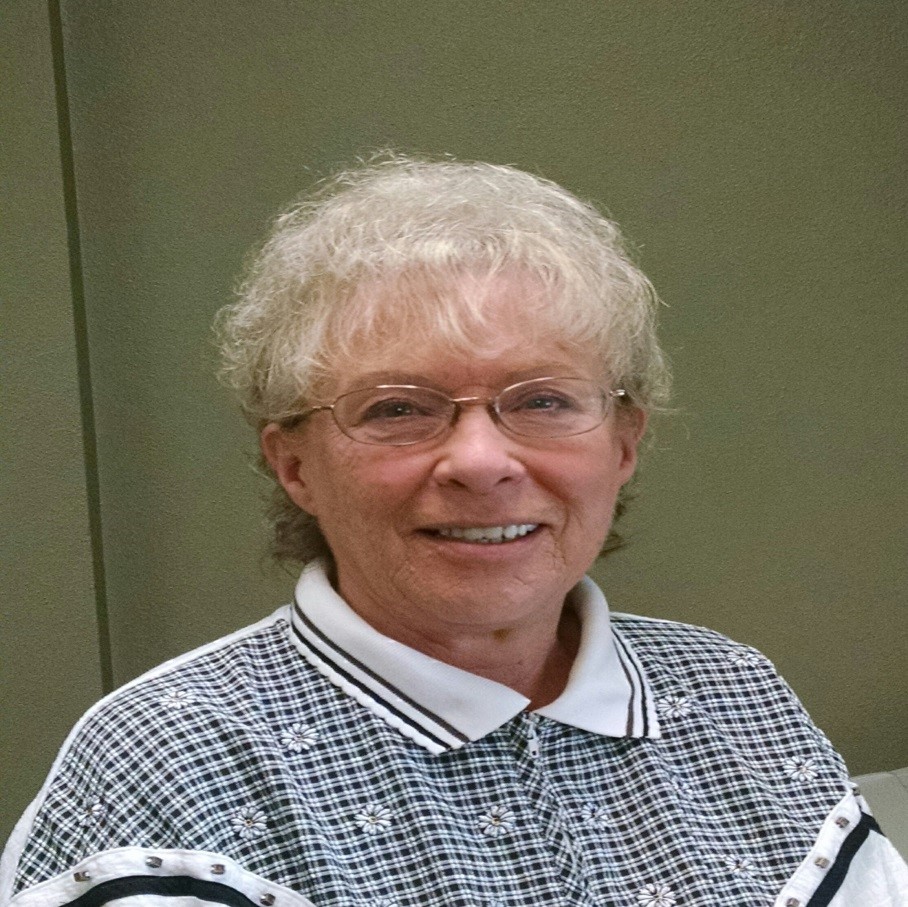 Administrative Assistant
(503) 570-9484 x0
Dottie Swanson has been with BB&A Environmental since March 2003. Prior to working at BB&A, she worked for several years at a temp agency, doing office work and data entry. Prior to that, she worked for Payless Drug Stores corporate office for 23 years as a manager of accounts payable. Dottie and her husband, Rick, have two daughters, Stephanie and Sandy, and five grandchildren. Rick and Dottie like to travel-especially cruises- and spending time with their family. Dottie's duties include assembling reports, mail, and general office duties.
Team Building BB&A White water rafting (Deschutes River)