Consulting and Engineering
BB&A Environmental provides consulting and engineering services in the following areas:
Environmental Site Assessments (ESAs) for Property Transactions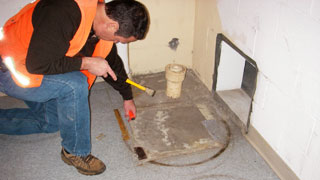 Radon Testing
Environment/Technical Review
Transaction Screens
Phase III (Site Cleanup)
AHERA Certified Asbestos Surveys
Lead Based Paint Risk Assessment and Survey
Hazardous Waste and Solid Waste Investigations
Preliminary Assessment (PA)
Remedial Investigation/Feasibility Study (RI/FS)
Human Health and Ecological Risk Assessment
Independent Cleanup Pathway (ICP)
Voluntary Cleanup Pathway (VCP)
Waste Characterizations
Underground Storage Tank (UST) Investigations
Commercial/Industrial UST Systems
Baseline Site Assessment for Property Transactions
UST Decommissioning/Closure
Soil Matrix
Generic Remedy
Emergency Spill Response
Unified Command System
Insurance Liaison
Environmental Section Coordination
Technical Support Services
Environmental Compliance Services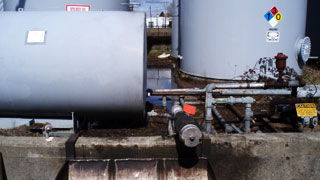 Environmental Compliance Audits
Groundwater Protection/Resources Studies
Design and Engineering
In-Situ Soil and Groundwater Remediation System
Pollution Contol Measures/Devices
Civil
AutoCAD Drafting
Computer Aided Modeling
Contaminant Fate and Transport
Groundwater Flow
Water Resource Assessments
Air Flow
Remedial Designs
Chemical Risk Evaluation
Building Condition Air Quality
AHERA Certified Asbestos Surveys
Lead Based Paint Risk Assessment and Survey
Many of the professional consulting and engineering services provided by BB&A Environmental include answering several fundamental questions. These questions may, for example, include:
Is the property contaminated (i.e., soil and/or groundwater)?
How badly is it contaminated?
What is the source of the contamination?
Has the contamination migrated off site?
Are there human or ecological risks resulting from the contamination?
What are the options for remediating the contamination?
What are the comparative costs of remediation alternatives?
How long will it take to complete the remediation?
Will confirmation of the contamination require notifying local, state, or federal regulatory agencies?
If the contamination is a reportable release, what will the regulator require?